Get Involved With Other Citizen Science
Projects
EM2024 is just one of many amazing projects bringing solar science and citizen science together for the April 2024 total solar eclipse. Here you will find information about the other projects that NASA has funded that will bring people together to do solar science.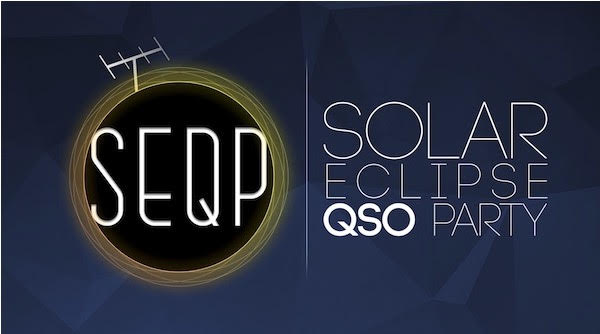 The HamSCI Festivals of Eclipse Ionospheric Science
HamSCI stands for Ham Radio Science Citizen Investigation. We will be actively engaged in both the October 14, 2023, annular solar eclipse and the April 8, 2024 total eclipse.
Two major activities that HamSCI will be involved around the solar events will be The Solar Eclipse QSO Party (SEQP) and the Gladstone Signal Spotting Challenge (GSSC) which are part of the HamSCI Festivals of Eclipse Ionospheric Science.  Other experiments will also to be conducted include the Time Delay of Arrival (TDOA) experiment, the Very Low Frequency (VLF) Reception Exercise and the Medium Wave Recordings Event. Members of HamSCI, along with the ham radio community, will be creating data for researchers by transmitting, receiving, and recording signals across the high frequency (HF) spectrum.
Upon analysis, the data should inform researchers how the ionosphere reacted to the eclipse.  The data will be compared to existing computer models of the ionosphere, potentially improving the accuracy of those models.  Researchers will also be looking at how the ionosphere's refractive properties varied during the beginning and ending phases of the eclipses.
HamSCI was formed to encourage collaboration between radio amateurs and scientists. It has three guiding principles: to advance scientific research and understanding through amateur radio activities; to encourage the development of new technologies to support this research; and to provide educational opportunities for the amateur community and the public. Based upon those principles, HamSCI engages with the scientific community, the radio amateur community and the citizen science community.

SciArt 2017 Eclipse over Houston gallery
The Lunar and Planetary Institute in Houston, Texas, partnered with SciArt Exchange to hold an eclipse art competition open to Houston-area residents. The contest encouraged participants to learn about and contemplate eclipses in advance of the event, using multiple mental and creative strategies. Developing art about a scientific event like an eclipse allowed participants to share their ideas, gain visibility, and consider the evolution of our understanding of eclipses, in this case from mythological to scientific explanations. The competition encouraged the submission of visual or literary artwork into one of four age groups. -- Text from "2017 Eclipse Over Houston," by Andrew Shaner et al.