Participate

In The Eclipse Megamovie

Applications for DSLR equatorial mounts are still open!

We are now reviewing submissions and applications will remain open until we select 100 volunteers located along the line of totality.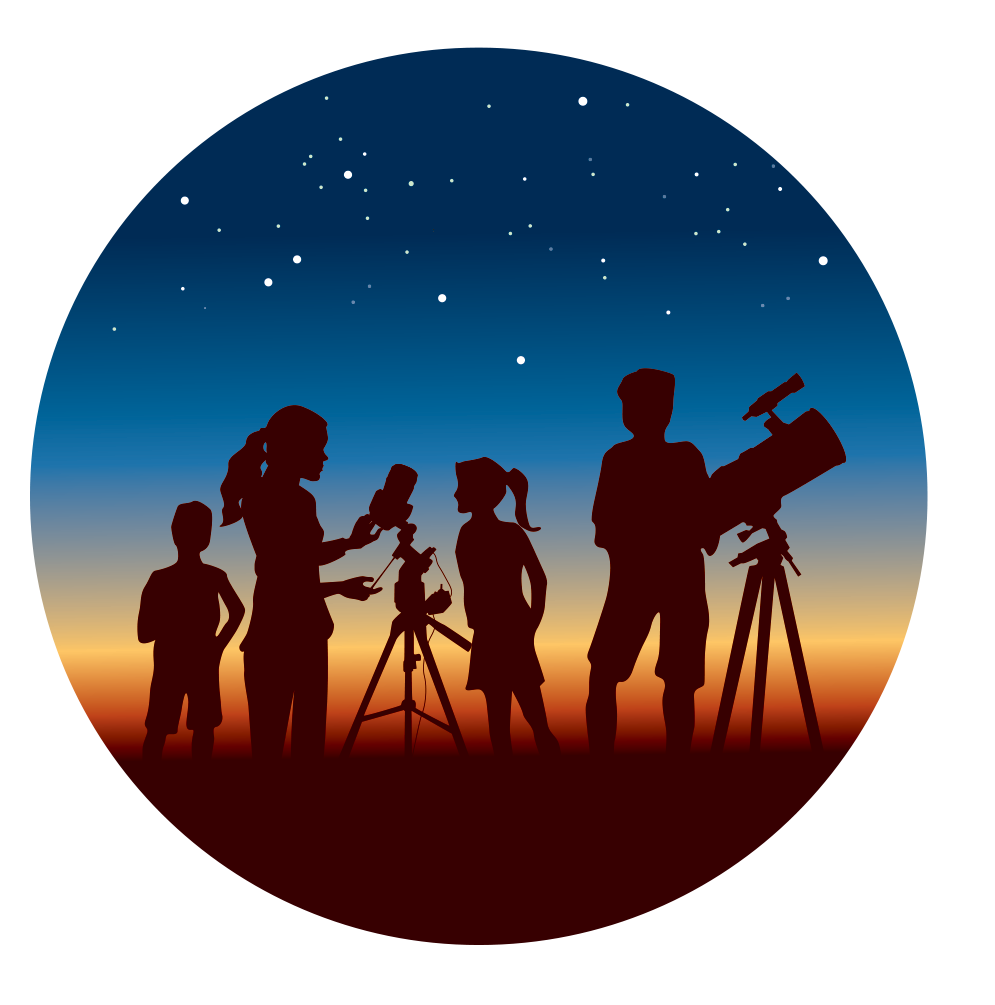 What are the different volunteer roles on the Eclipse Megamovie Team?
There are many different roles that are available to help with EM2024. Read more about each role below, then take the Qualtrics Survey to sign up to work on EM2024.
Science Team Alpha -- Apply to join the EM2024 science team and receive a DSLR mount
You'll have the option to participate in webinars and/or read the written instructions prior to testing equipment and the skills we will teach you. Information on webinars and training materials will be found on the Media page, along with new information for the 2024 total solar eclipse.
For the 2024 Total solar eclipse, we are prioritizing working directly with people who have the following equipment and skills to gather the data:
DSLR camera with a zoom lens of at least 300 mm
Tripod
Windows computer
Cable to attached camera to the computer
Ability to be within the path of totality on April 8th, 2024.
Skills: attention to detail, ability to follow detailed instructions, eager to learn, willing to ask questions when uncertain about how to do something
In exchange for volunteering and attending trainings, 100 participants will receive an equatorial mount for their tripod-camera system created as a Do-it-yourself maker activity at SSU worth over $50, and monthly training sessions on how to use the mount and successfully photograph a total solar eclipse on a professional level. Participants will be able to use documents that we create and host to share information and photographs with other participants and volunteers.
If you sign up to take photographs of the solar corona on April 8th, 2024, we will ask you for the following:
Practice shot: You'll need to upload a test picture so that we can be sure you've got the steps down. We'll show you how to do that. Totality does not last very long, and it is important to be adept at the very precise way the pictures must be taken in order to contribute to the scientific research.
On eclipse day, you will put everything you have learned about eclipse photography into use! This is the big day, and we will do our very best to support you however we can. Start thinking about your plan for capturing the eclipse as soon as possible.
After the moon's shadow has left your area, you will upload your photos to the Megamovie website as soon as possible. Your photo will be shared with the world and will also be used to characterize transient plasma flows in the solar corona!
Python/ML -- Implementing Python and/or Machine Learning to process photographs
There will be more detail available soon, but for now we are looking for any volunteers who are proficient in Python code or implementation of Machine Learning (AI) in the arranging of photographs or other data. If you sign up to help analyze solar eclipse images for transient plasma flows in the solar corona, we will provide you with the competition information so you can access the python code and competition requirements.
Volunteer Scientists -- Join our Seasoned Photo Team using the 2017 Process
We are also maintaining the process that was used in 2017 for volunteers who used DSLR cameras to photograph the eclipse. If you have a DSLR camera and tripod and the lens described here, you can join our Seasoned Photo Team. You are welcome to join our training sessions, but we will not provide support for your equipment. We are only able to support our 100 DSLR mount recipients in this way. For more information about what the 2017 process entails, please visit 2017.eclipsemegamovie.org.
Eclipse Chasers -- Follow us on social media or sign up for the newsletter
This survey will be a great first step in finding ways for anyone interested in participating in the EM2024 project, whether you are a photographer, maker, coder, astrophysicist, seasoned eclipse chaser, or otherwise curious about it all. The survey will take around five to ten minutes to complete, and if you are applying for a mount please keep in mind that we have only 100 to give away. There are plenty of other ways to participate in EM2024, though, and we are committed to helping as many people as possible experience the majesty and wonder of a solar eclipse–whether in the path of totality or out, indoors or outside, or even in five years when we are still using the data we collect to learn more and more about the sun.
A huge
thank you

to everyone who participated
Letter to the Volunteers who worked with us in 2017
Below is a letter sent out to those who volunteered with the Megamovie 2017 team. To find out how to hear about all the exciting things coming to the 2023 and 2024 eclipses, sign up to be a volunteer!
To our wonderful community of eclipse people,
In 2017 many of you helped us gaze at the Great American Total Solar Eclipse and capture some of the majesty of the sun and Earth's relationship with it and the moon. To see the video that was made with the images you took (or helped others take), feel free to visit https://eclipsemegamovie.org. The website is a work in progress, and if you have any feedback you would like to share we would love to hear it!
The 2017 Eclipse Megamovie was a first-of-its-kind citizen science project that resulted in tens of thousands of photos being submitted by hundreds of volunteers from locations across the United States during and after the 2017 total solar eclipse. The resulting video was completed in September 2018 by UC Berkeley graduate student Juan Camillo Guevara Gomez with assistance from undergraduate Tushar Singla. Sonoma State University (SSU) and UC Berkeley are continuing to improve the Megamovie, and mine the dataset for important scientific findings.
However, we have other exciting news! We are going to be organizing another Eclipse Megamovie! We will be using the many lessons we learned from our previous experience and we anticipate being able to do science more readily as well as a far more beautiful movie. We are looking for people to join our 2024 Eclipse Megamovie Photo and Machine Learning Teams.
If joining us for the next round of Eclipse Megamovie organization is something you would be interested in, please keep an eye out for the email to come with more information on how to sign up and what you can expect in your work with us.
Thank you for all that you helped us achieve in 2017 and 2018, and here's to another Megamovie and another total solar eclipse in 2024!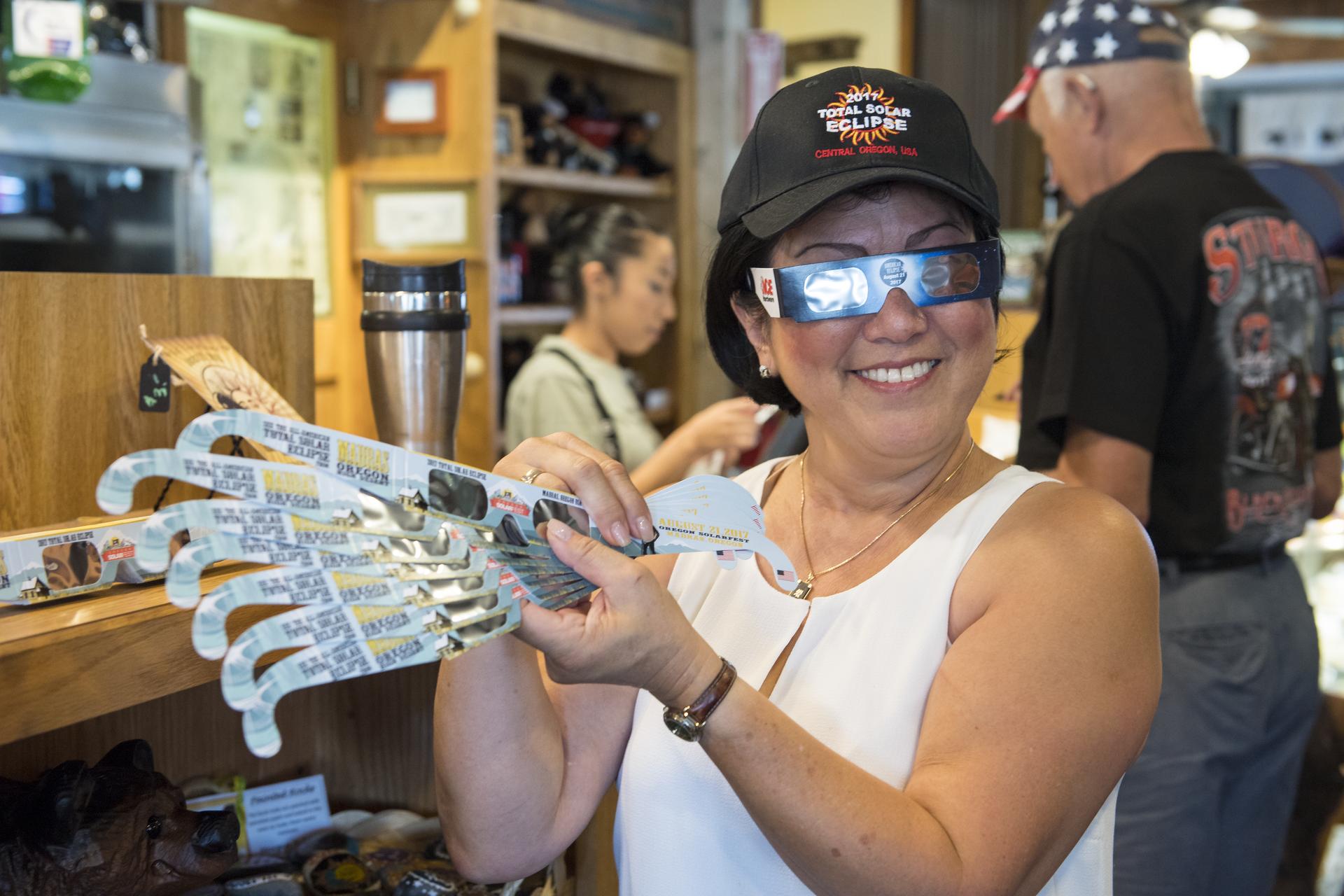 Photo by NASA/Aubrey Gemignani, NASA Media Usage License
Our
Volunteers
Image Analyzers - 2017 (26)
Akira DeMoss,
Braxton Collier,
Bret Lorimore,
Briana Grace,
Bryan Mendez,
David Konerding,
Emily Clime,
George Harder,
Grace Kallman,
Hugh Hudson,
Hugh McDonald,
Igor Ruderman,
Jacob Fenger,
Jay Pasachoff,
Jim Spaddacini,
Juan Camilo Guevara Gomez,
Juan Carlos Martinez Oliveros,
Justin Koh,
Karen Chow,
Larisza KristaKrista,
Mark Bender,
Scott McIntosh,
Siuling Pau,
Tushar Singla,
Wyckliffe Aluga,
Xavier Jubier,
Photographers - 2017 (582)
Aaron Berner,
Aaron Small,
Abby Levine,
Action Jack,
Adelaide Brady,
Aidyn Featherston,
Akira DeMoss (Intern),
Al Smith,
Alan Wray and Vanessa Wray,
Alan Chew,
Alan Frank,
Alan Walther,
Alex Filippenko (Professor of Astronomy),
Alex Shefferman,
Amanda Kocz,
Amit Kotwal,
Amitrajit Chatterjee,
Amy Lemke,
Amy Rambow-Larsen,
Andreas Lanchernmann,
Andreas Müsing,
Andrew Dinger,
Andrew MacLean,
Andrew Newman-Dilfer,
Andrew Seubert,
Andrew Zimmerman,
Andy Eads,
Andy Gotterba,
Angela Comperry,
Ann Shaw,
Anonymous User,
Anthony C,
Antonio Melandri,
Antonio Quezon,
Arjen Sundman,
Ava Miller,
Axel Mellinger,
Balathasan Giritharan,
Bambi McCole,
Ben Kesseler,
Beth Lewis,
BG,
Bill Arnett,
Bill Boswell,
Bill Cloutier,
Bill Nunnelee,
Bill Preston,
Bob Magdziarz,
Brad Breedlove,
Brand Fortner,
Brent Butler,
Brent Walthall,
Bret Lorimore (Intern),
Brett Boller,
Brian Fulda,
Brian Good,
Brian Greenberg,
Brian Hackel,
Brian Kruse (Educator),
Brian Peterson,
Brie LeBret,
Brook Belay,
Bruce Davis,
Bruce Gottlieb,
Bruce Rights,
Bryan J MENDEZ,
C-L Chiu,
Caleb Duncan,
caleb finley,
Calvin Johnson,
Calvin Johnson (PM),
Camdan Mead,
Candace Youngman,
Carey Smoak,
Carlos Labastida,
Catherine Cormack,
Chance McLaren,
Charles Frankum,
Charles Holmes,
Charles P,
Charles Stevens,
Chip Lawton,
Chris Cable (Outreach Coordinator),
Chris Cecil,
Chris Gadbois,
chris garrison,
Chris Mlodnicki,
Christine Hanlon,
Christine Jones,
Christine McAnlis,
Christine Rosenow,
Christopher Berglund,
Christopher Roberts,
Christopher Troup,
Chuck Castleton,
Cindy Deeg,
Clarence Baer,
Clark Sturdevant,
Claud Y.,
Cliff Redeker,
Cody Staub,
Cody Sumter,
Cole Hanson,
Cory Lyons,
Cristiano Secci,
crystal nielsen,
DM,
D Redel,
Damon Alcorn,
Dan Long,
Dan Zevin (Educator),
Daniel Bley,
Daniel Flax,
Daniel Nourse,
Daniel Peterson,
Daniel Steigelman,
Daniela Kratchounova,
Darlene Yan (Outreach Coordinator),
Darrin Weissinger,
Dave Billesbach,
Dave Havranek,
Dave Pentecost,
Dave Stephens,
Dave Swenson,
Dave Tomita,
David Daiku Trowbridge,
David Elmore,
David Forester,
David Hearn,
David Konerding (Engineer),
David Prosper,
David Querubin,
David Rossi,
David Rozian,
David Slocum,
david smith,
David Stegmeir,
David Warren,
David Wood,
Davide Crespi,
Debra Patek,
Denis Santana,
Dennis Dreyer,
Denny Colvin,
Denny Morse,
Don Burright,
Don Duncan,
don phillips,
Don Redel,
Donald Brown,
Doug D,
Doug Macmillan,
Doug Sykora,
Douglas Liles,
Duane Ebersole,
E. Lewis,
Ed Cook Ed Coye,
Ed Hedemann,
Ed Knapton,
Ed Nickel,
Ed Osborn,
Edward Jenest,
Einar R,
Elijah Vivio,
Elisabeth Barlow,
Ella Shurr,
Eric Conrad,
Eric Dybala,
Eric Fazekas,
Eric Merrill,
Eric Seale,
Eric Spivey,
Erik Eberle Weaver,
Erin M,
Ernie Felder,
Evan Zucker,
Fedward Potz,
Forrest Christian,
Francis Murphy,
Frank Plankey,
Frank Pratt,
Fred Pompei ,
Fred Smith ,
Garon Salway,
Gary Kious,
Gary Leavitt,
Gary O. Grimm,
garyfunk,
Geert Vandenbulcke,
Gentonab Genton ,
Geoff Ingalls,
George C Scheuch,
George Holub,
Gillian Nave,
giulio fratticioli,
Glenn Cruickshank ,
Glenn Graham,
Gowrishankar Lakshminarayanan,
Gp Jennett,
Graham Cluer,
Graham Langley,
Greg Call ,
Greg Davis ,
Gregory Pyros,
Hans A Heynau,
Hayley Knoph,
Hazel Vallejos,
Helen Vajk ,
Hisayuki Uto,
Hobbie Lee ProPhotography Holly Ann,
Holly Ervin,
Hugh Hudson (Scientist) ,
Hy Tran ,
Igor Ruderman,
Ira Serkes,
Ivo Kudini,
J-D Bamford,
jaime andres silva velosa,
James Durbano,
James Hamilton,
James Hammett,
James Marchetti,
James Stankevitz,
Jamie Kohns,
Janet Harvey,
Jason Daly,
Jason Tomlinson,
Jay Gregory,
Jay Pasachoff (Professor of Astronomy),
Jay Price,
Jeff Beckman,
Jeff Goldberg,
Jeff Kraehnke,
Jeff Pohlman,
Jeffery Ridings,
Jeffrey Kasoff,
Jeffrey Myers ,
Jennifer Rowland ,
Jeremy Davis,
Jesse Deines,
Jessi McKenna-Snyder,
Jessica Briggs,
Jessica Grant ,
Jim Corbin,
Jim Gotterba,
Jim In Ashland,
Jim Moore,
Jim Priest,
Jo Hunter,
Joan Dunham,
Joe Kraus ,
Joe Roth,
Joe Wankelman,
Joel Giltner,
John Blackwell,
John Bunyan,
John Burke,
John Ewan,
John G. Moore,
John Heumann,
John Hsu,
John Kopecky,
John McClintock,
John McDonnell,
John Pane,
John Postle,
John Russell,
John Salzman,
John Tomsick,
John Wickstrom,
John Williams,
Jon Bennett,
Jon Greif,
Jon Martindell,
Jon Montgomery,
Jon Paul Johnson,
Jon Peterson,
Joo Beng Koh,
Joseph Lau ,
Josh Levinger,
Josh Loum ,
Joshua Balsam,
Joshua Dorfman ,
Joshua Rubin,
Juan Cabanela,
Juan Carlos Martínez Oliveros ,
Judy Rocchio,
Justin Koh (Engineer) ,
Justin Roediger,
Justin Wild,
Karen Chow (Intern),
Karen Leavitt,
Karl von Ahnen ,
Karsten Schindler,
Karyn Kingrey ,
kdcox,
Keith Gorlen,
Kellie Robinson,
Kelly Petersen,
Kent Weakley,
Keven Ring,
Kevin Harbin,
Kevin Harrison,
Kevin Jamison,
kevin.boucher,
Kim Montgomery,
Kirk Keyes,
Koen Dierckens,
Kristi Lenz ,
Kyle Tam,
Laine Berghout,
Lana Hays,
Larisza Krista (Scientist, Algorithm Developer),
larry thelamb,
Laura Peticolas (Scientist),
Lee Larrew,
Leonard Soika ,
Les Briggs,
Levi Francom,
Li Chen,
Linda Muth,
Lisa Riggins,
Lisa Sivess Johnson,
louis dolmon,
Louis Keiner,
Luca Vanzella ,
M User,
madeitlikeamy2,
Mal Black,
Manuel Wiedemann,
Marc Murison,
Marco Morana,
Marcus Zabokrtsky,
Mario Cesar S. de Oliveira,
Mark Bender (Filmmaker),
Mark Chamberlain,
Mark Donnell,
mark gross,
Mark Shell,
Mark Winslow,
Marshall Danner,
Martha C. McFadden,
Martin Junius,
Marty Lang,
Marty Thompson,
Massimo Cilluffo,
matman730,
Matt Henry,
Matt Krutar ,
Matt W ,
Matthew Borton,
Matthew Krieg,
Matthew Kuhns,
Matthew McGuire,
Matthew Sadler,
Matthew Zarzeka,
Matthias Pfragner,
Meghana Bendre,
Meteo Schollevaar,
Michael Andreas,
Michael Brady,
Michael Carper,
Michael Hartwig,
Michael Kennedy,
Michael Lachenmann,
Michael Mangieri ,
Michael Parry,
Michael Payton,
Michael Trest,
Michael Vineyard,
Michele Longworth,
Michele Redel,
Mike Burton,
Mike Goodell,
Mike Pomeroy,
Mike Rosseel,
Mike Rosulek ,
Mike Schutten,
Mike Sutton,
Mike Svoboda ,
Mike-Jen Fahlsing,
Mikel Venable,
Misty Carty,
Mitch Miller,
Molly Wakeling,
Nancy LaVigne,
Natalie Stagnone,
Nathan Call,
Nathan Mulcahey (Engineer),
Nico Carver,
Nicole Marshall ,
Nils Ribi,
Noelle Filippenko (Outreach Coordinator),
Norman Loveless,
Norris Klesman ,
novanights2 Chevy ,
Oliver Guy,
Padraic Gallagher,
Pam Winegar,
Pamela Johnson,
Pardeep Sanan,
Pat Rech,
Patrice Tanti,
Patrick Chambers,
Patrick Harrell ,
Patrick Karl,
Patrick Murphy,
Paul Basken,
Paul Donaldson,
Paul Emmert ,
Paul Hoy,
Paul Nelles,
Paul Renier,
Paul Speaker,
Paul Wallace,
Paul Williams,
Paul Young,
pdphysics,
Pete Cibula,
Peter Bealo,
Peter Brandenburger,
Peter Kip Mercure,
Peter Watson ,
Phil Harvey,
Phil Hopkins,
Phil McGrew,
Phil Pummell,
Philip Poon,
Philippe Gautier,
Piero and Pauline Cocevar,
psrman,
Rafael Morales,
Ralph Northrup ,
raminder bajwa,
Randall Paylor ,
Randy Chenowith ,
Randy Christ,
Ray Dizon,
Reginald Brown,
Ricardo Galarza,
Richard Bell,
Richard Esch,
Richard Garcia,
Richard Minton,
Richard Patching,
Rick Bures,
Rick Cunningham ,
Rick Fienberg,
Rick Galloway,
Rick Mark,
Rick Oxley,
Rick Taft,
Rick Wallace,
Rick Wassmuth,
Rimli Barthakur,
Rob Gofreed,
Rob Mathis ,
Rob Rasmussen,
Rob Ratkowski,
Rob Sussman,
Robert A. LETTIERI ,
Robert Agness,
Robert Barnhill ,
Robert Craig,
Robert Fugate,
Robert Graff,
Robert Mark,
Robert Minor,
Robert Pettengill,
Robert Pick,
Robert Redding,
Robert Reid,
Robert Sanders (Science Communications),
Robert Vanderbei,
Robert Zusman ,
Roger Clark,
Rolando Garcia,
Ron Brown,
Ron Michal,
Ron Rosano,
Ron Santini,
Ronald Mochinski,
Ross Cunniff ,
Rowena Baumgart,
Roxanne Makasdjian (Science Communications),
runkott,
Rupak Mukherjee,
Russel Smith,
Russell Witt ,
Ryan Betts,
Ryan Kinowski,
Ryan Mohling ,
Ryan Wills,
sarah grossman,
Sarah Lund,
Scott Goings,
Scott Norton ,
Sean Byrne,
Sean O'Leary,
Shauna Jefferson Dotter,
Shawn Connelly,
Short Mountain Bible Camp,
Simon Foot,
Simon Rosenstein,
Siuling Pau (Intern),
Skip Saunders,
Sommer Nights,
Stephanie Barth,
Stephen Chung,
Stephen Gagnon,
Stephen McNally (Science Communications),
Stephen Migol ,
Steve,
Steve Baranski,
Steve Baron,
Steve Rosenow,
Steve sokol ,
Steven Madow,
Steven Rosenthal,
Stuart Riley,
Summer S,
Susan Morgan,
Sushil Dawka,
Tammara King,
Tammi Resar,
Tara Mostofi,
Taylor Newton,
Taylor Sutton,
Teresa Hofer ,
Teresa Howes,
Terry Garbutt ,
terry&laurie landis,
Theresa & Gary Bulla-Richards ,
Thom Pfeil,
Thomas Jones ,
Thomas Treadway,
Thomas Van Horn ,
Tiki Tom,
Tim Campbell,
Tim Hart,
Tim McManus,
Tim Sayles,
Tim Tooley,
Todd Brown,
Todd Sampson,
Tom Beckermann ,
Tom Myers,
Tom Palmer,
Tom Sak,
Tom Veik ,
Tony Rice ,
Torrey Hoffman,
Trevor Bruns ,
Tyler Rudie,
Uriah Welcome (Engineer),
Uwe Heine,
Valrie J Dyhouse,
Vinay Kashyap,
vince castello,
Vivian White (Educator),
voirlisa: lisa smith,
vr c,
Waldo Odlaw ,
Wayne Itokazu,
weslsears,
Whitney Smith,
Wick Oliver,
William Fallon,
William Finn,
William Fitzwater,
William Haller,
William Hanagan,
William Hill,
Wyckliffe Aluga (Intern),
Yi-Hao Chen ,
You Eff Oh ,
Young Feng ,
Yves,
zach huseby,
Zachary Cardell,
Zack Schiel,
Ángel Rodríguez Arós,
Survey Participants - 2022 (96)
John Wickstrom,
Gabe Barker,
RJ Bedell,
Dave Weixelman,
Brook Belay,
Jessica Grant,
David Wood,
Rick Galloway,
Lisa Smith,
George Holub,
Doug Deibert,
John Ewan,
Fernando Echeverria,
Richard Bures,
Karl von Ahnen,
Rick Oxley,
Charles W Holmes Jr,
Christopher S Berglund,
John Melson,
Richard S. Bell,
Rupak Mukherjee,
Kosmas Gazeas,
Piero Cocevar,
Susan Morgan,
Daniel Flax,
Skip Saunders,
Daniela Kratchounova,
Bill Boswell,
Matthias Pfragner,
Hy Tran,
Philip Jacques Pines,
Koh Joo Beng,
Tara Mostofi,
Corey,
Ed Hedemann,
Richard Patching,
Tara K Mostofi,
Mark Teng,
Patrice Tanti,
Kevin Boucher,
Glenn Showalter,
Pamela Johnson,
rita thomas,
Fred Haaser,
David Trowbridge,
Kirk Keyes,
Ray Dizon,
Lisa Kemmer,
Stuart,Riley,
Claud Byron Yeiser,
Marsha Wilcox,
Ramesh Kapoor,
Robert Reid,
Richard Taft,
Denny Morse,
Yris Santana,
Jessi McKenna,
Rimli Barthakur,
Marc Murison,
Ira Serkes,
Bruce Davis,
Justin Roediger,
Cliff Redeker,
Sushil Dawka,
Rob Ratkowski,
Wick Oliver,
Liam Finn,
Dushanthi Herath,
Pam Winegar,
Nathan Eaton Jr.,
Steven Goldammer,
Mike Pomeroy,
Rowena Baumgart,
Patrick Harrell,
Brent Walthall,
Robert Agness,
Cole Hanson,
Angela Genton,
Tom Veik,
DOUGLAS DOCKEY,
Francis X Murphy,
Abby Levine,
Jeffrey Kraehnke,
Bambi Okugawa,
Darrin Weissinger,
Bob,Frenzel,
Dave Tomita,
Balathasan Giritharan,
Phil Hopkins,
doug Macmillan,
andy seubert,
Shawn Connelly,
Padraic Gallagher,
Bennie Good,
Carlos Labastida,
Rob Sparks,